The Filing Status Screen displays the status of all the filings in a user's account in one place. It shows the filing's status as accepted, partially accepted, rejected, pending, processing, and more.
View the Filing Status Screen
From the Dashboard, click Filing Status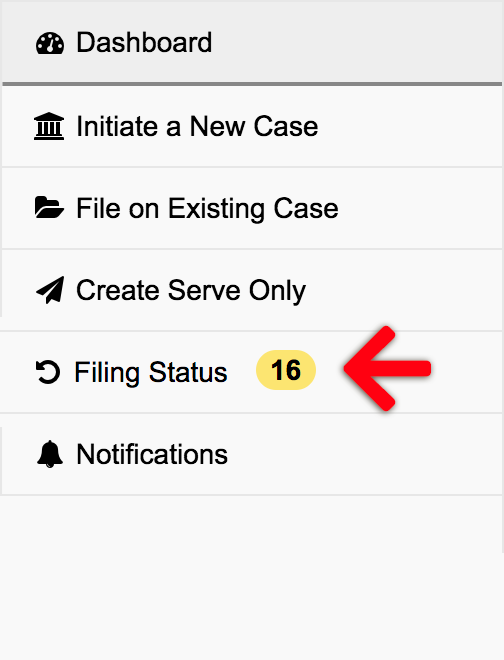 This brings up the Filing Status screen. Here a user may prioritize the order of the columns between: the Filing Id, Status, Last Changed, Case Number, or Envelope Number. While a filing may have a number of documents in it, this page only displays the Lead Document. Click the Filing Id to view all documents submitted to the court.


In the Filter Filings box on the upper right, a user may search for specific filings using the Filing Id, Client Matter Number, Envelope Number, or Filing Batch. Typing the number in that field brings up these search options. Additionally, in the same field, click inside it to sort filings by: My Filings, All Filings, or Filing Status.