Filers who are not attorneys may still use our system. Additionally, attorneys who do not have a bar id in the state may use it as well. Both types of users will create an Individual account to proceed.
To register an account, click the Sign Up button, and select the Individual (Pro Se) account on Step 2 of the sign up form.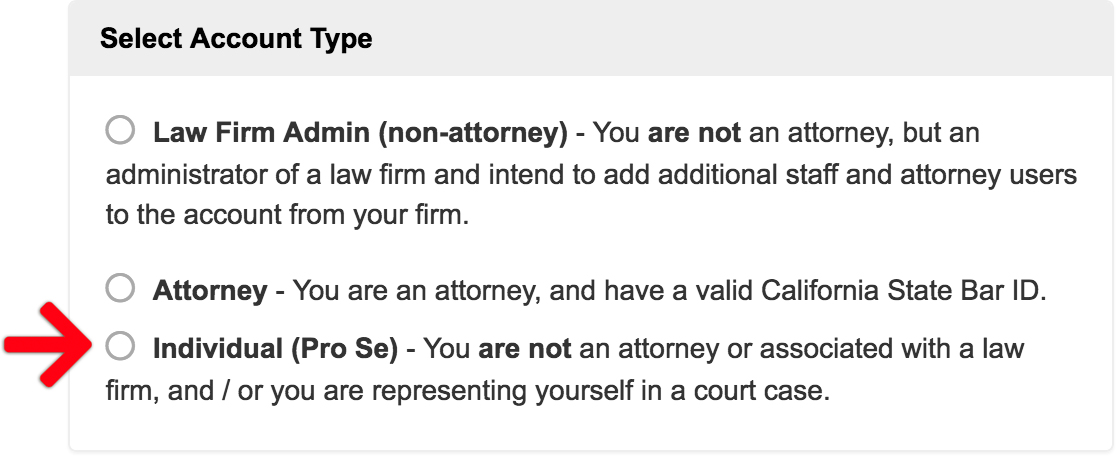 Learn more about creating new accounts, and feel free to review our Pro Se and Self Litigant E-Filing Guide for filing tips and instructions.