The Service Contacts screen allows the user to view, add, edit or delete firm service contacts in the e-filing application. When the user then selects a service contact from their list in the filing, that contact receives electronic service notifications (i.e. e-service) for the filing. Service contacts then remain attached to the case so that a user may continue to serve them in the future, or others who file on the case may serve them as well.
View the Service Contacts Screen
Click Settings from the Main Menu at the top.


Then select Service Contacts from the Left Menu.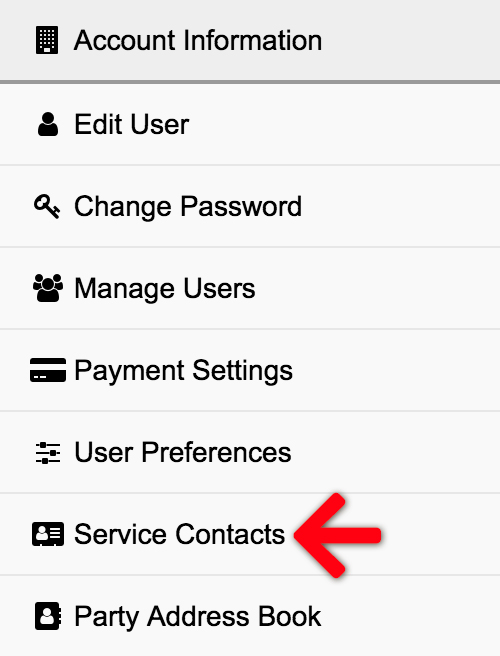 Service Contacts Overview
The Service Contacts screen is comprised of a Service Contacts list and an Add New Service Contact panel.

A: Add New Service Contact
Click the Add Service Contact link in the right panel of the Service Contacts screen to add a new contact not listed. This enables the user to easily select anyone listed here to a future filing. Enter the contact's info as needed, and choose whether to Make this contact Public (more info on Public Contacts in Letter C below).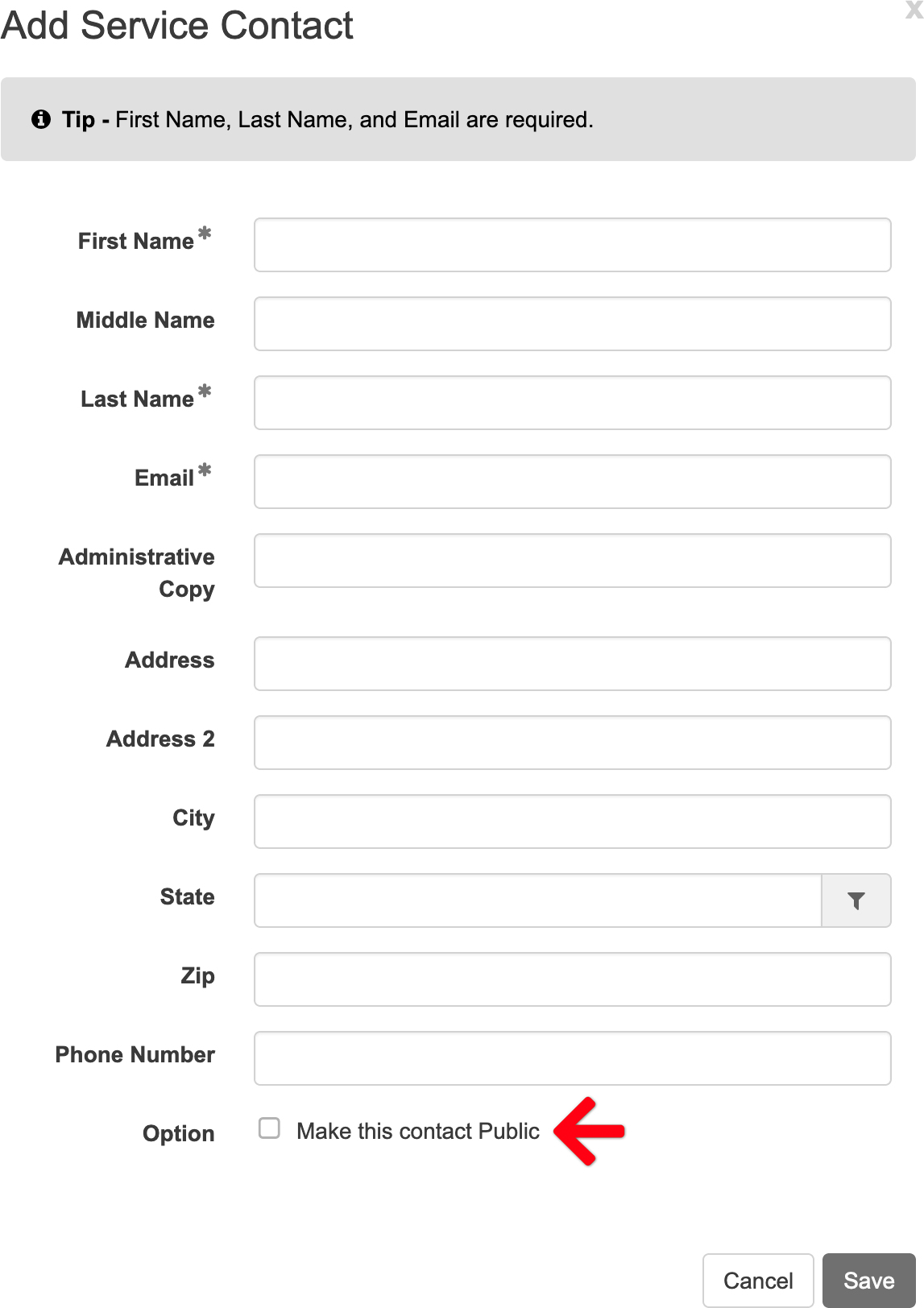 B: Delete or Edit a Service Contact
The last column of the Service Contact list is the Actions column where a user may Delete or Edit a contact. Note: only the user who added a service contact may edit or delete it. If there aren't links to perform this task, the user will want to reach out to the original user who added the contact to correct it.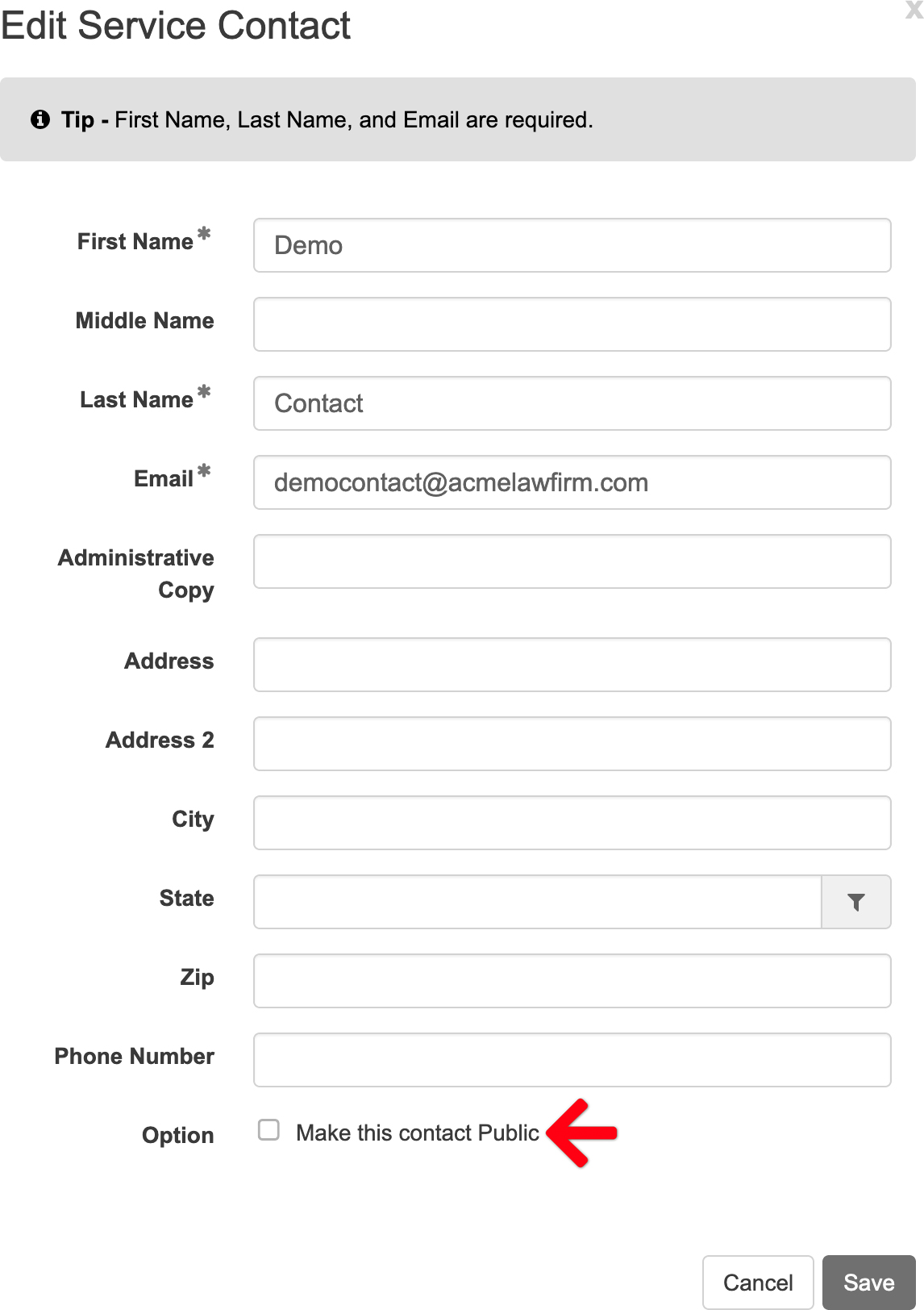 C: Public Contacts
The second column of the Service Contacts lists displays whether one is designated a Public Contact or not. A public contact designation lets other users search for that person for any filing at any time so that they may be added as a service contact in filings and/or unrelated cases.
D: Refresh
Whenever a user makes any changes on the page, and clicks the Save button at the bottom, they will want to click the Refresh link on the upper right to ensure all edits are saved to the account.
Add Service Contacts in a filing
Additionally, a user may add a service contact in a filing. Learn more here