Once your filing is accepted, you will receive an email back with a file-stamped (conformed) copy attached. However, you may also view the file-stamped copy in our system as well.
Note: The delivery of signed orders are not returned through the e-filing system. Learn more about Signed Orders here.
View File-Stamped Documents
From the Dashboard, click Filing Status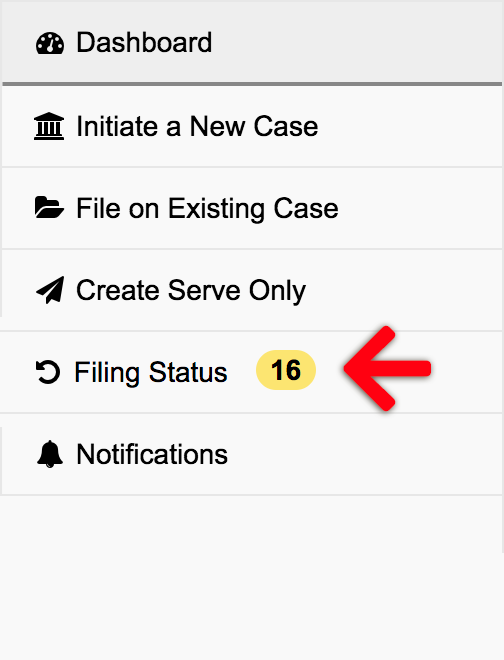 Note: We have noticed that certain documents are sometimes returned without file stamps/signatures. More often than not, it is because the document type that was submitted does not automatically receive a file stamp. In these instances, the clerk would manually apply the stamp, but most likely did not. We recommend reaching out to the court using the envelope number as reference to have them apply the stamp, as we have no ability to provide one.