A user may view the court's assigned timestamp for an envelope or e-Service once they submit the filing. Once pending, they may check the timestamp at any time.
When a filer clicks the Submit Filing button, the application immediately sends the documents to the court. Once the system uploads all documents upload to the court's system, the court returns a timestamp. The user may then find that timestamp at the bottom of the pending filing. To review your filing, click the Filing ID of the pending filing on the Filing Status screen.
Learn more about the Filing Status screen…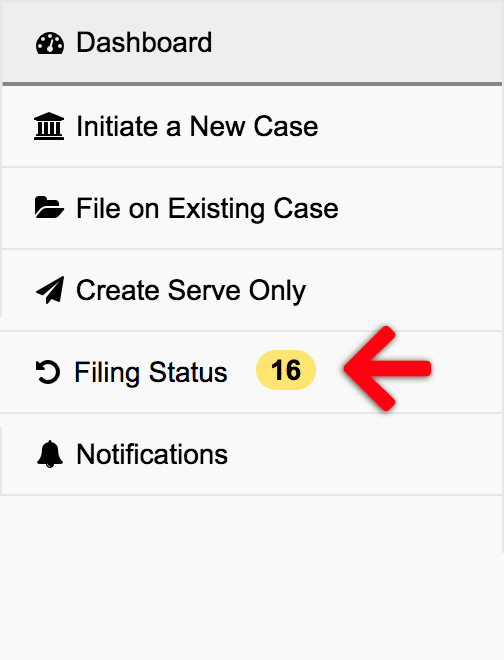 Once the Pending Filing comes up, scroll to the bottom. In the Review & Submit section and Filing Activity Log section, the court lists the time and date the filing was submitted and received.