Filers may now request paper Courtesy Copy Delivery in select California courts directly in their filing when they e-file on a case. For those enabled courts, there will be a new section titled: Courtesy Copy Delivery.
See below about Submission Deadlines.

Courtesy Copy Delivery – Check the box, "Yes, I would like to have courtesy copies delivered to the Court." to enable delivery.
Delivery Location – Enter the court department, judge's name, or courtroom number.
Service Level – Filers may choose between Next Day Delivery and Same Day / Urgent. Pricing for these two types will vary from court to court.
Once you submit the filing, our system immediately sends the documents to the serve manager we have for the court. You will not be able to cancel or edit the delivery once you submit the filing. Once submitted, you will then be able to return to the filing and click the refresh link on the upper right of the screen. Then scroll back down to that and review the Service Status.


Once the delivery is complete, that status will update to delivered. Additionally our system will notify you via email upon completion of the delivery.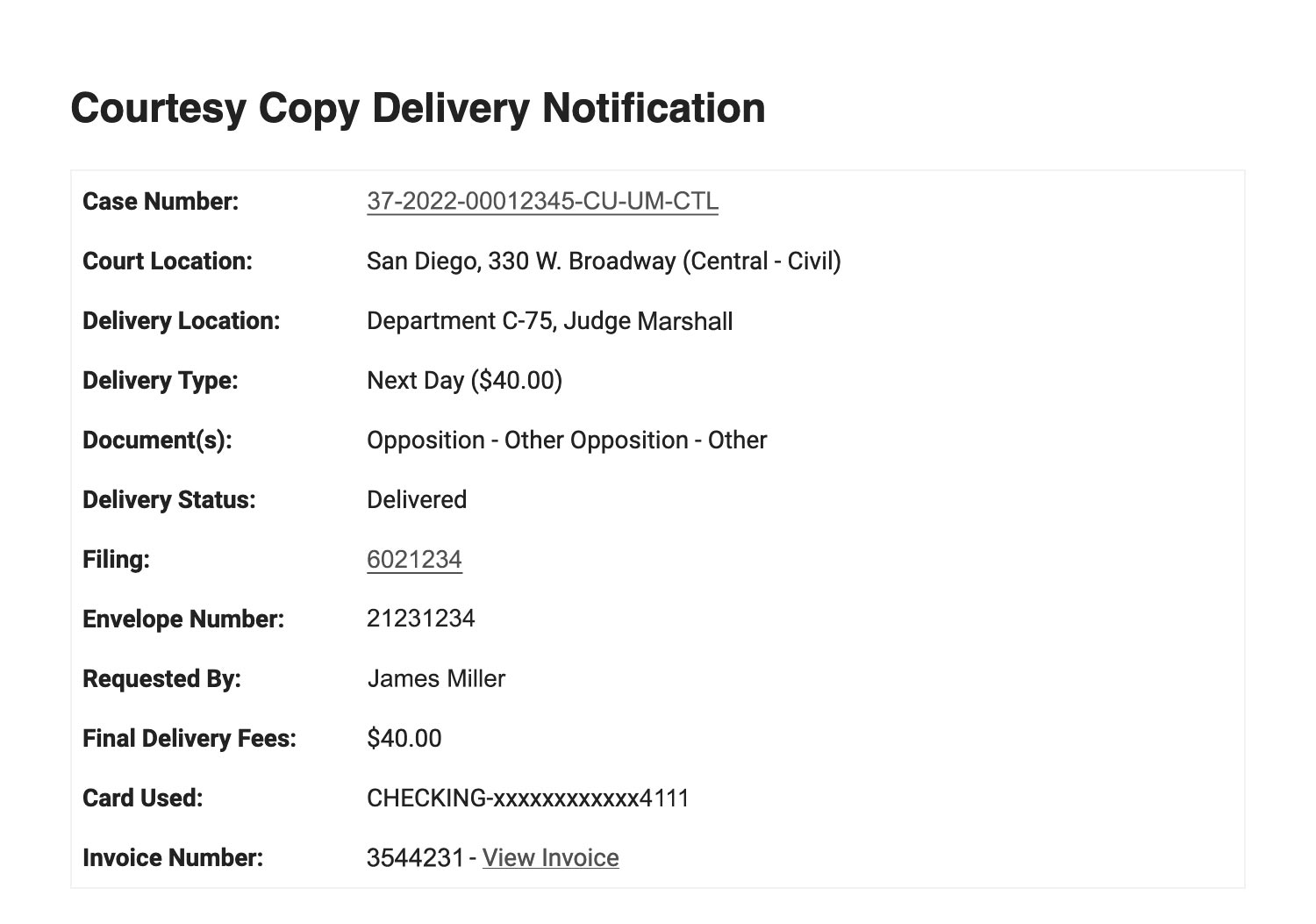 Submission Deadlines
To ensure the timeliness of all mail submissions, users must have their filing submitted to us by the following times during normal business hours:
Next-Day Delivery – 11:00 AM PT
Urgent Same-Day – 11:00 AM PT
Any filing submitted after these deadlines or on the weekend or court holiday will be considered as submitted on the next business day.
No refunds are given for rejected filings.